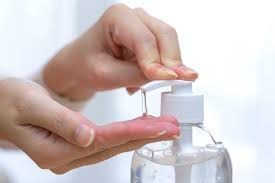 Hand Sanitizer Requirements, COVID-19
The COVID-19 Pandemic has brought the issue of hand sanitizer requirements and their regulation to the national forefront.   Because of the public health emergency, the FDA has stated that they do not intend to take action against firms that prepare alcohol-based hand sanitizers for consumer use and for use as health care personnel hand rubs for the duration of the public health emergency.  However, once the public health emergency is over the FDA plans to withdraw the enforcement discretion policy and withdraw the associated guidance.  What does that mean for all of those manufacturers that have started producing hand sanitizer and would like to continue manufacturing and marketing their hand sanitizer?
First, note that hand sanitizer is considered an Over the Counter (OTC) drug and will require FDA approval.  This includes the manufacturer registering their establishment with the FDA within 5 calendar days after the start of manufacturing and complete hand sanitizer listing with 10-digit NDC number within three days of establishment registration.
Next there are several steps that should be completed now prior to the end of the Emergency Use Authorization (EUA).  FDA Guidance Document
Ensure that Hand Sanitizer is being manufactured in a GMP manner:  Good Manufacturing Practices (GMPs) should be followed when manufacturing an OTC drug such as hand sanitizer.  Examples:  Clean facilities and equipment, complete batch records, data integrity, good documentation practices are followed, QC testing is completed, Quality approval of batches/lots.
Manufacturers should start to develop their Quality System.  A Quality System will include procedures for the the following processes:
Quality Manual
Customer Complaints Process and Procedure
Document and Records Control Policy and Procedures
Change Control Policy and Procedures
Personnel Training Management Procedures and Records
Vendor Management Procedures
Internal Audit Process and Procedures
Deviations and Corrective and Preventive Action Procedures
Recalls/Returns Procedure
Annual Product Quality Review (APQR)
Packaging and Labeling
Hand Sanitizer Requirements for QC Testing.  Ensure that QC Testing is completed as per USP and that Stability testing has been started.  Testing Should include:
Verification of Alcohol Content gas chromatography (GC),
PW water testing per USP <1231>
Micro Testing (31) Per FDA TFM Monograph for Antiseptics and Hand Sanitizers: Tentative Final Monograph for Health Care Antiseptic Drug Products, Proposed Rule 59 FR 31402 (07 June 1994)
36 months stability data
pH
Color, Odor, and Appearance
Quality Audit Consulting can help during this time.  We develop customized quality system procedures for companies new to manufacturing an FDA regulate drug such as hand sanitizer.
Quality Audit Consulting can also work with you to schedule a "Gap Assessment" audit to help you to better understand your companies' readiness to manufacture hand sanitizer which would include a GMP assessment and an assessment of your Quality System and Quality Control practices and testing.
Please contact us to discuss how we can help.
matt@qualityauditconsulting.com