Quality System Requirements, N95 NIOSH Approved Respirators
Quality System Requirements, N95 NIOSH Approved Respirators is required by the FDA.  FDA enforcement of normal requirements for Face Masks and N95 Respirators has relaxed during the COVID-19 Global Pandemic.
On April 2020 (revised on May 2020) the FDA issued Guidance "Enforcement Policy for Face Masks and Respirators During the Corona Virus Disease (COVID-19) Public Health Emergency"  This policy is intended to remain in effect only for the duration of the public health emergency related to COVID-19.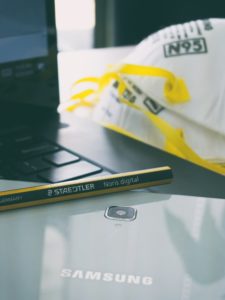 The FDA notes in the above guidance that NIOSH-approved N95 respirators should be used when they are available.  The FDA does not recommend using a product as a respirator unless it has been FDA cleared, NIOSH approved, or authorized by FDA for emergency use as a respirator.
It is important to note that in order to achieve NIOSH approval,  Quality System Requirements for N95 Respirators is required by the FDA. N95 respirator manufacturers are required to have a quality system.  The following Centers for Disease Control website provides an overview of the NIOSH 42 CFR Part 84 Requirements:
https://www.cdc.gov/niosh/npptl/resources/pressrel/letters/conformityinterp/CA-2019-1019.html
Due to the COVID-19 crisis the FDA guidance also makes a clear note that importers need to take appropriate steps to verify the authenticity of products they import.  This will need to be an important step in the manufacturers supplier quality system.  The supplier quality system should be an important part of  your quality system purchasing process.
The Quality Control (System) Plan should contain:
-Design and Development
-Control of Documents and Data
-Purchasing Control
-Control of Production and Processes
-Incoming, In process and Final Inspection process along with final testing
-Equipment Control (Maintenance, Calibration process)
-Non-Conforming Product Process
-Corrective Actions
-Inventory and Handling Controls (Distribution and Shipping)
-Quality Records
-Internal Audits
-Training
-Quality Management and the Appropriate Organizational Structure
To obtain more information on how to implement and design your Quality System contact us at matt@qualityauditconsulting.com
or visit our quality system website at www.fdaqms.com