NIOSH and N95 Respirator Certification Steps
The FDA defines N95 Respirator as a respiratory protective device designed to achieve a very close facial fit and very efficient filtration of airborne particles.  The edges of the respirator should be designed to form a seal around the nose and mouth. Surgical N95 Respirators are commonly used in healthcare settings and are a subset of N95 Filtering Facepiece Respirators (FFRs), often referred to as N95s.  The respirator must meet the National Institute for Occupational Safety and Health (NIOSH) N95 classification for air filtration, meaning that it filters at least 95% of airborne particles.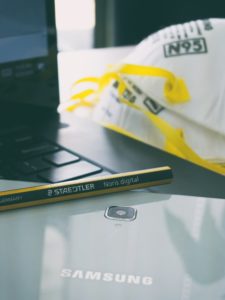 N95 surgical respirators are for single-use, disposable respiratory protective devices used and worn by health care personnel during procedures to protect both the patient and health care personnel from the transfer of microorganisms, body fluids, and particulate material. These surgical N95 respirators are class II devices regulated by the FDA, under 21 CFR 878.4040, and CDC NIOSH under 42 CFR Part 84.
N95 Surgical respirators must also be approved by the FDA as a Class II Medical Device under the 510K submission if it intended to prevent specific diseases, such as Covid-19 or infections, or is labeled or otherwise represented as filtering surgical smoke or plumes, filtering specific amounts of viruses or bacteria, reducing the amount of an/or killing viruses, bacteria, or fungi, or affecting allergenicity, or it contains coating technologies unrelated to filtration.
NIOSH certification must be obtained prior to FDA 510K submission.  Note that During the COVID-19 Pandemic FDA 510K submission may be by-passed.  Please contact us at Quality Audit Consulting for further details.  E-mail: Compliance@qualityauditconsulting.com
The following steps must be in place for NIOSH certification:
Testing:  N95 masks must be tested for fluid resistance, filtration efficiency (particulate filtration efficiency and bacterial filtration efficiency), flammability and biocompatibility.
Submit Manufacturer's Questionnaire from CDC to obtain 3-letter manufacturer code.
Quality Control Manual (Quality Manual):  Provides an overview of your Quality Systems
Sampling Procedure with Tables for Inspection (AQL Sampling)Design and Development SOP
Complete the appropriate NIOSH Standard Application
Submit to NIOSH
Following or prior to submission the following procedures should be created.  Note:  These procedures will be referenced in you Quality Manual that was Submitted to NIOSH.
Control of Documents and Records Procedure
Purchasing Control/Supplier Management Procedure
Product Identification and Traceability Procedure
Production Controls Procedure
Incoming Inspection of Materials Procedure
Equipment Calibration and Maintenance Procedure
Nonconforming Products and Corrective Actions (CAPA) Procedure
Inventory Control Procedure
Internal Audits Procedure
Training Procedure
Management Review Procedure
Quality Audit Consulting has the templates you need for documents listed above.  We will customize each template for your company so that it is ready to go for your NIOSH Submission.
Please contact us to discuss how we can help:
compliance@qualityauditconsulting.com