N95 Respirator Test Requirements for NIOSH Submission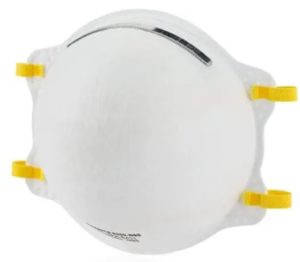 N95 Respirator Test Requirements for NIOSH Submission
NIOSH requires that N95 manufacturers follow the guidelines in the Code of Federal Regulations (CFR), 42 CFR Part 84.
42 CFR Part 84 provides the test procedures, requirements, and documentation needed to file an application with NIOSH
Before respirators can be submitted to NIOSH for certification, manufacturer's must have already submitted and received results for pre-qualification tests of their respirator.
Three Tests Must be Performed:
Sodium Chloride Aerosol Test:  Conducted to determine the percentage of particles filtered by the Respirator.  This must be ≥ 95% filtration efficiency to be labeled as a N95 respirator.
Inhalation and Exhalation Resistance Test:  Conducted to measure the breathability of the respirator.  The inhalation resistance cannot exceed 35 mm water column height pressure for NIOSH acceptance.  The exhalation resistance cannot exceed 25mm water column height pressure.
Valve Leakage Test (for respirators with valves):  Measures the amount of leakage between the valve and the valve seat.  The leakage between the valve and the valve seat cannot exceed 30 milliliters per minute to achieve NIOSH acceptance.
For more information on NIOSH submission requirements contact us through our website at:
or e-mail:  matt@qualityauditconsulting.com